Flexibility Vs Mobility: Understanding the Key Differences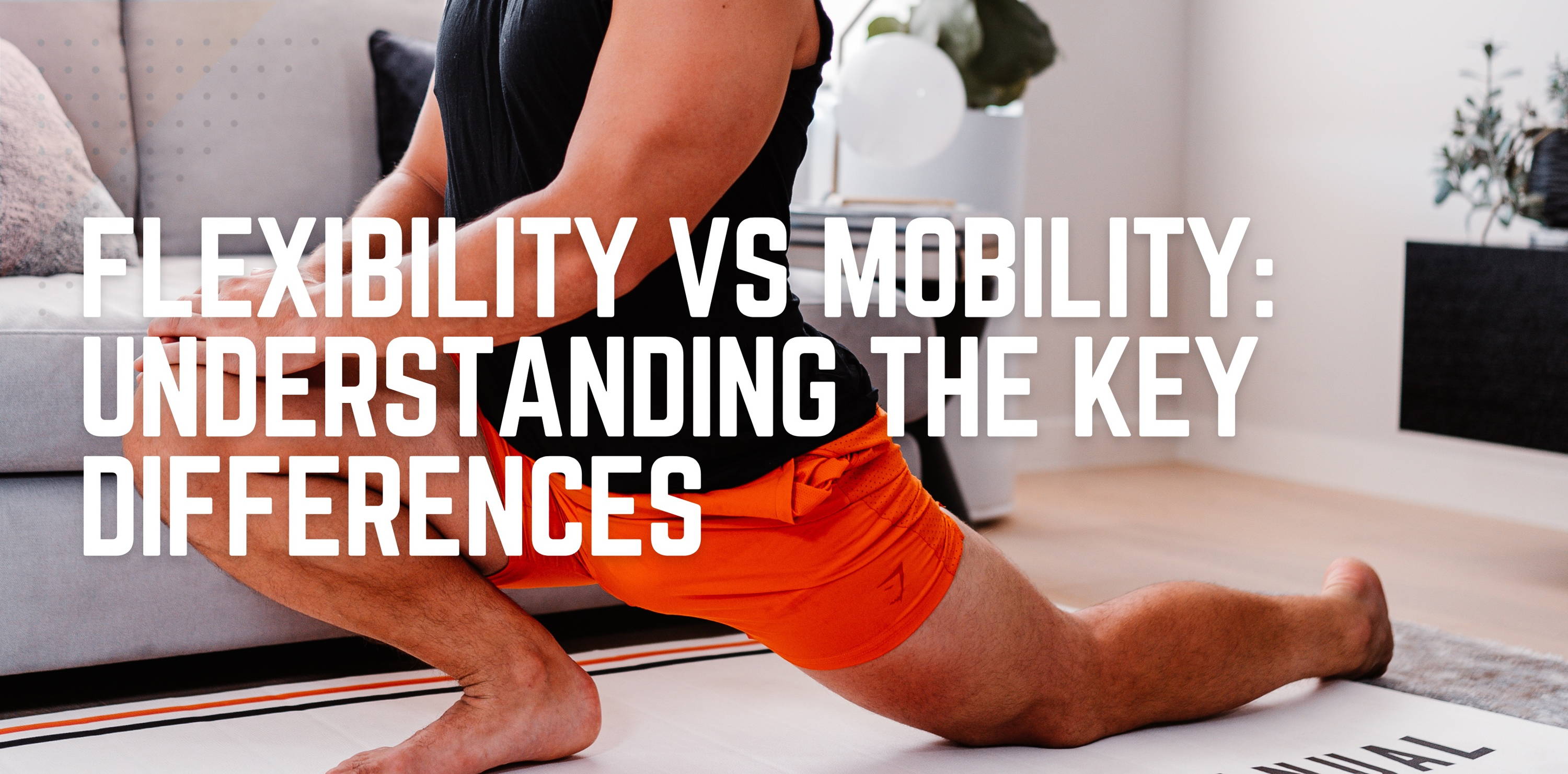 Flexibility and mobility are often used interchangeably, but the terms describe different aspects of movement.
While both are important for athletic performance and general heath, understanding the difference between them can help to ensure your fitness routine covers all bases.
You may discover you're doing very little of one... or even very little of both.
So, what actually is flexibility, anyway?
Flexibility refers to the ability of your muscles to lengthen passively through a range of motion. It is a measure of how far you can stretch a muscle without any external assistance. For example, if you can touch your toes while keeping your legs straight, this suggests you have good hamstring flexibility.
Being inflexible will mean your body's movement becomes restricted… which could lead to injury, as well as limited functional movement.
Passive stretching is a simple way you can start to improve your flexibility.
Want To Improve Your Mobility? Get Instant Access To This Easy 5 Minute Flow To Loosen Up Anywhere
Enter your email below to get this exclusive video direct to your inbox
Mobility, on the other hand, refers to the ability of a joint to move freely through its full range of motion. It is an active form of movement that requires strength and control. For example, if you can perform a deep squat with your heels on the ground and your back straight, it suggests you have good hip mobility.
You could almost see mobility as the strength that brings flexibility to life… and ultimately makes it more useful.
Mobility exercises are dynamic and often less common in people's fitness routines.
Why is Understanding the Difference Important?
Whilst exercises that work on your flexibility and mobility can be very similar (and some exercises and stretches may work both simultaneously) the overall benefit of improving your flexibility and mobility are different.
Flexibility training, yoga and general stretching is often seen as "enough" when it comes to moving better… but these activities often don't give attention to mobility, which is where trouble can start brewing.
When it comes to enjoying healthy movement, flexibility can't hide the shortcoming of poor mobility. Mobility is fundamental to all human movement.
- Preventing injury: Mobility is essential for preventing injury during exercise or physical activity. Without proper mobility, joints can become stiff and immobile, leading to strain or injury. Flexibility alone isn't enough to prevent injury, as it only refers to the ability of a muscle to stretch temporarily. Too many fitness routines fail to include adequate mobility drills to ensure joints can move freely and support healthy movement patterns. If you aren't able to move freely at the joints for a long time, this could catch up with you and lead to injury.
- Improving performance: Mobility is very important for improving any sort of athletic performance. When joints can move freely through their full range of motion, athletes can move more efficiently and powerfully. Flexibility, on the other hand, only allows muscles to stretch temporarily and does not address this importance of joint health for overall movement.
- Targeting specific areas: Understanding the difference between flexibility and mobility can also help individuals target specific areas for improvement. For example, if someone has limited mobility in their hips, they may need to focus on exercises that specifically target hip mobility, rather than just stretching their hip muscles for greater flexibility.
Improving both flexibility and mobility ultimately comes down to following proven exercises and movements that will get your joints and muscles moving.
At the Mobility Manual, we have a whole host of products designed to do just that.
If you'd like to see noticeable improvements in your overall movement and mobility, our Everyday Athlete Mobility Manual is a great place to start.
This includes our mobility deep dive assessment and 140+ mobility exercise video library to take you from stiff to supple in under 40 days.