#1 MOBILITY PROTOCOL FOR OLYMPIC WEIGHTLIFTING
EXPERT COACHING & SUPPORT
EXPERT COACHING & SUPPORT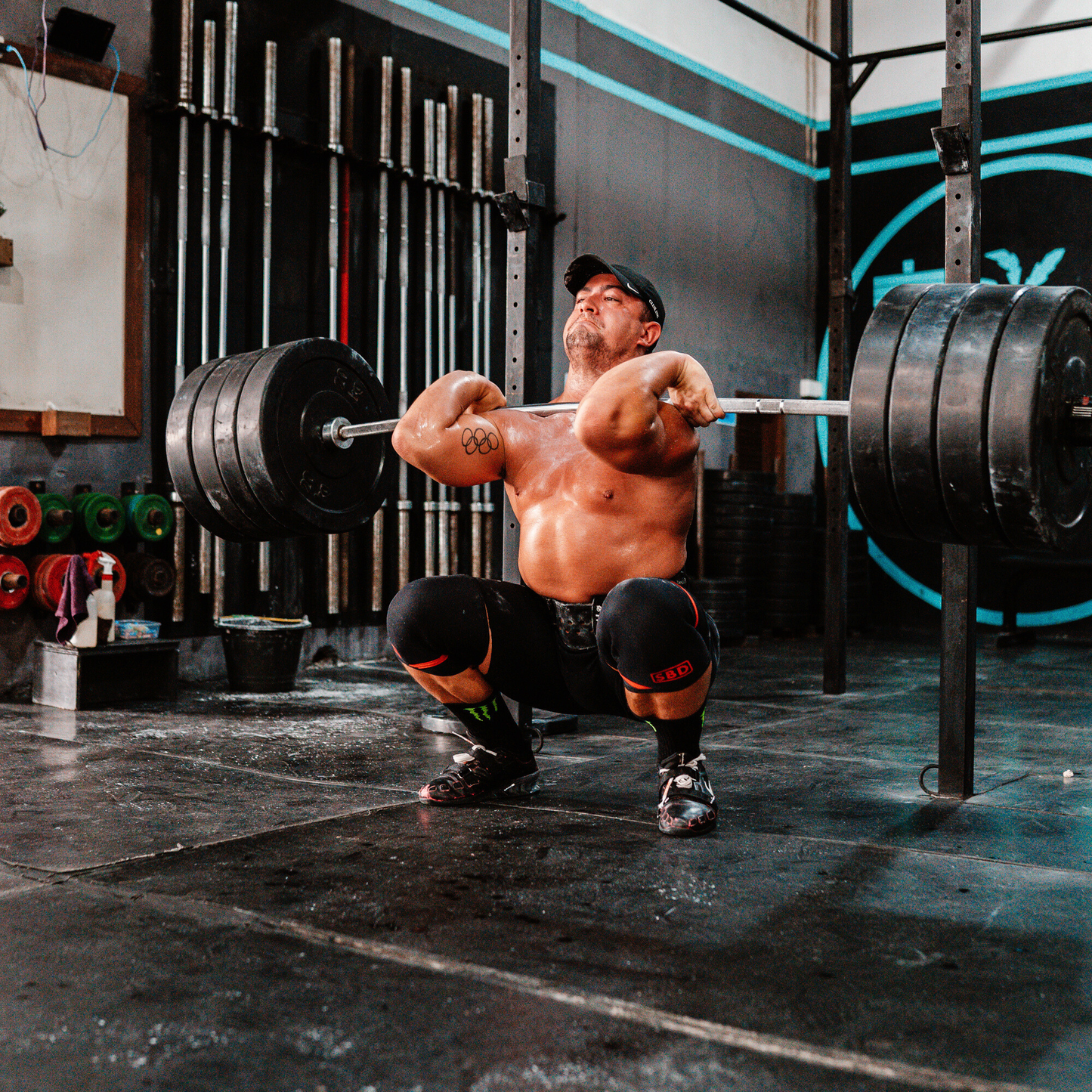 PRE-LIFTING MOBILITY. PERFECTED.
Discover How 20,000+ Lifters Across The Globe Have:
✔ Improved their Olympic Lifting Performance
✔ Reduced their Risk of Injury
✔ Increased their Range of Motion
✔ Hit PBs!
With Our Weightlifters Mobility Manual ... 
a 40-day pre-lifting warmup protocol to help make sure your mobility is never a limiting factor in your training sessions. 
Struggling to nail down your Olympic lifting technique, or can't seem to break through a lifting plateau?? 
There's a good chance it's your mobility! 
When it comes to prepping for the Olympic Lifts, mobility isn't an option - it must be prioritized.
But random warmup exercises, cardio and yoga flows just aren't going to cut it. 
You need a proper mobility protocol specific to Olympic lifting, and learn how to mobilize under load... you'll be blown away at how far it'll get you! 
The 40-Day Weightlifters Mobility Program is explicitly designed for lifters who are ready to take their technique & PRs to new levels!
It fits easily into your training routine and comes with a 100% money-back guarantee!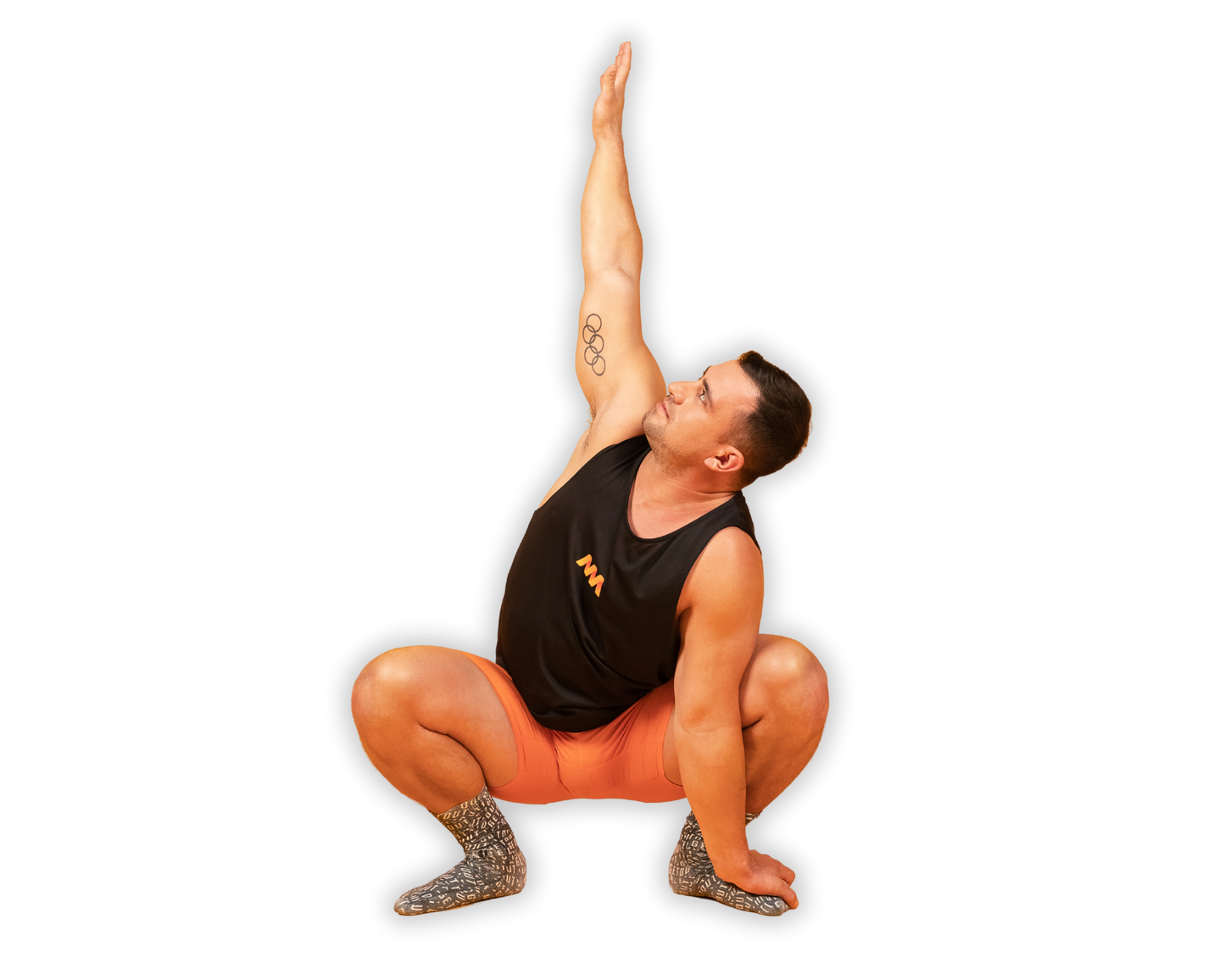 RESULTS YOU CAN EXPECT:
✔️ Improve Range of Motion Required for Olympic Lifts
✔️ Improve Olympic Lifting Technique
✔️ Enhance Performance
✔️ Lift Heavier & Hit a PB!
✔️ Recover Faster from Training Sessions
✔️ Prevent Injury when Olympic Lifting
✔️ Reduce Aches & Pains
Frequently asked questions
Just click any of the 'sign up' buttons on this page and check out to purchase the weightlifters mobility manual. Then you're all signed up! You'll receive several emails from us after purchase to access your program and get all the important details.
If you complete the plan and you don't see an increase in your mobility, just send me an email to support@mobilitymanual.com and I will refund you 100% of your money immediately. Can't say fairer than that?
As soon as you complete your purchase, you will get sent an email with all the info to access your weightlifters mobility plans on our members portal. All your training can be accessed there from any device. 

You will receive several emails from us within 5-10 minutes of purchase with further information. 

If you think you've missed any information or access, please email us right away at support@themobilitymanual.com so we can get it sorted asap!
Yes. Some of the exercises will be tough - but it is suitable for beginners, yes! Inside you have access to scaled exercises for those tricky positions if you're not able to complete them. Over time you will work through progressions.
Some of the exercises use a few basic pieces of equipment, like a barbell or ball, but they are not required and can be modified to be completed with absolutely zero equipment.
On training days, ideally, you would do these mobility sessions immediately prior to your lifting as your warmup. On rest days, do it whenever you can!
"I CANNOT BELIEVE MY PROGRESS.

Hit my first PB after just 2 weeks; my movement and body feels and looks better overall."
"I added the mobility manual to my plan 3 days per week and it's been HUGE in improving my ability to recover well, added weight to my lifts, and have given me a lot of confidence to lift heavier with less concern about injury!"
Matt Martin
"Really happy with my progress overall. I started in the classic powerlifter situation of being very immobile. I can now overhead squat with some degree of success, and thigs like my front rack position have come on loads!"
Martyn Ward
LIFT HEAVIER & BREAK THROUGH PLATEAUS
PREVENT & RECOVERY FROM INJURY
LIFT HEAVIER & BREAK THROUGH PLATEAUS
PREVENT & RECOVERY FROM INJURY
This 40-Day Challenge will Completely Transform Your Lifting!
Lift heavier, improve performance, increase range of motion, and reduce the risk of injury when Olympic Lifting... who doesn't want that??
"Only in to the first week but feel more mobile while completing movements, only have access to dumbbells at the moment but mobility routine is helping with WODs"
KYLE
"I have always struggled with mobility and its an area I hated to focus on as I never felt I knew what I was doing. This plan has given me structure, hits all areas and only takes twenty minutes a day. I am loving this plan and could not recommend it highly enough !!"
TRIONA
"The mobility manual is really well structured and only a short amount of time each day which means there's no excuses not to do it! Having had major hip surgery last year my hips especially are now more more than they have ever been!"
JACOB

If you complete the plan as prescribed and you don't see an increase in your mobility, just send me an email to support@mobilitymanual.com and I will refund you 100% of your money immediately.